Helsinki philharmonic orchestra creates mesmerizing musical experiences with the power of 102 musicians and over 70 annual performances. The orchestra's concerts range from traditional classical pieces to movie scores and contemporary jazz music.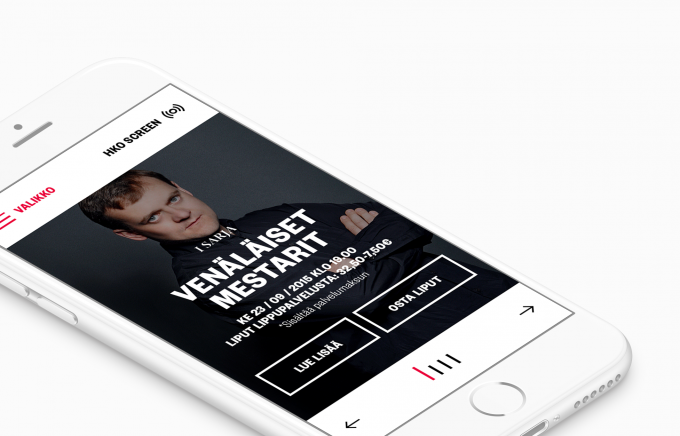 HPO needed a new, user friendly website to better present their events and to improve the overall customer experience. One of the challenges was to transfer HPO's newly redesigned and internationally acknowledged brand onto the web.
Our solution was a website that factors in the whole customer journey. It enriches the concert experience by providing relevant information and functionalities before, during and after the concerts and encourages users to share their experiences through social media.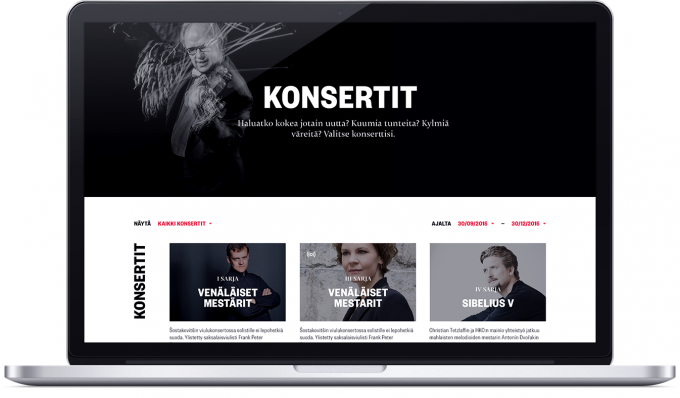 Insights gathered during the research phase led us to design everything around interesting content that enables users to peek behind the scenes of a professional orchestra. Another important theme was to promote HPO Screen, live broadcasts that allow users to enjoy HPO's concerts from the comfort of their couches.
Have a look, learn about classical music and get to know the musicians!