RAY is an interesting entity, as it's the only legal casino game and slot machine operator in Finland. With an annual profit of over 700 million euros, it puts about half of it's earnings towards helping those affected by disabilities, impairment, personal tragedy or other factors in the way of living a full life. Aid organisations that help the poor, homeless, elderly, lonely (for instance) get grants from RAY to the tune of 3 million euros annually. That's a lot of money and a lot of good that comes out of it.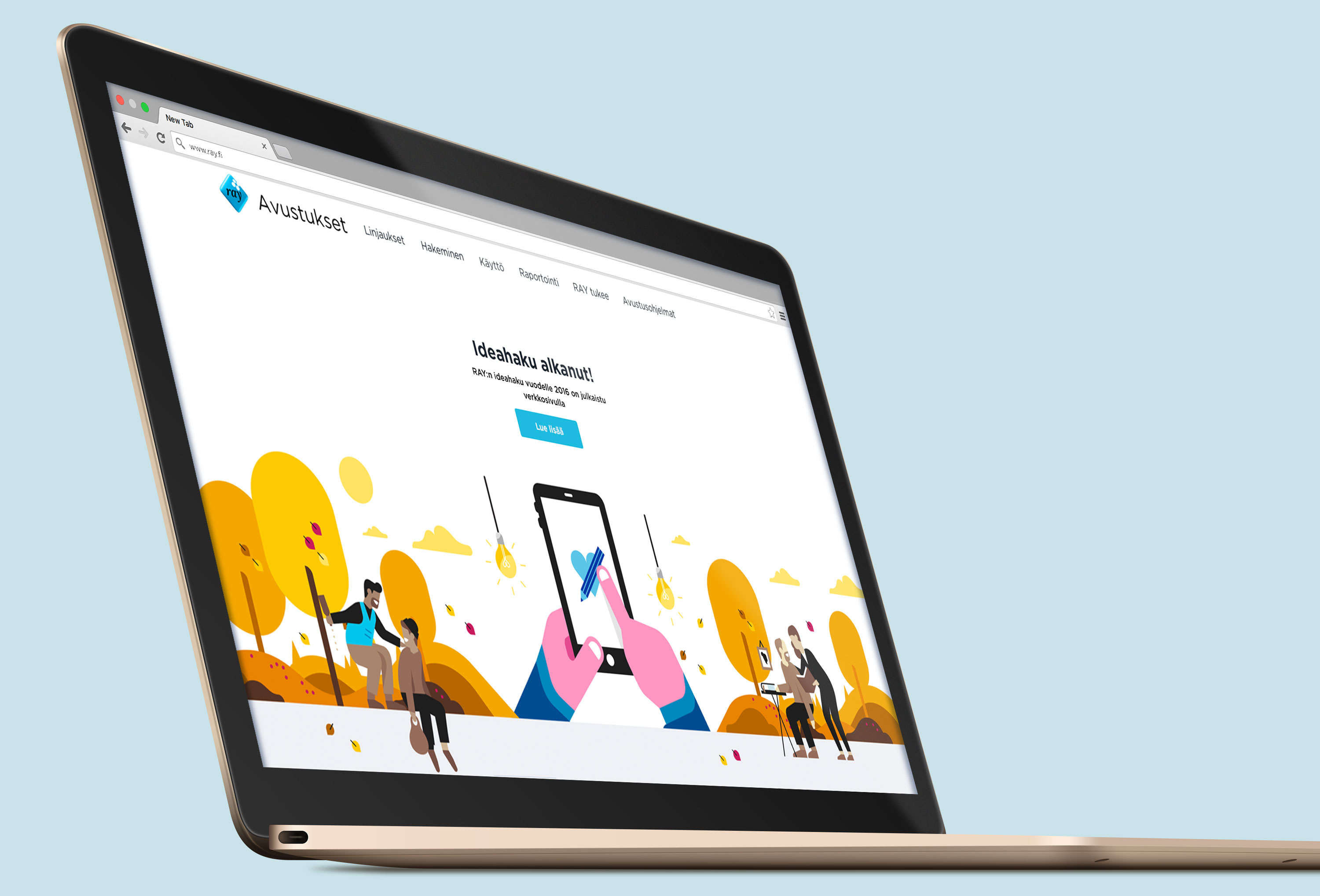 Our work involved unifying and simplifying the www2.ray.fi website, prioritising content and bringing it all together in a clean, responsive package. Accessibility is extremely important to RAY's audience and the site was audited to ensure that it performs well on screen readers.
"RAY was ED's first really BIG case. I don't think we'd put that much time and money into any offer before that.
About a month or so before we had to have our offer in, we rented a cabin in Nuuksio with the goal of having a good time AND coming out with some great concepts for the offer. I'm not sure if any of the concepts we came up with ever made it into the project as such, but it was a great experience and a testament to the open and fearless nature of our team.
Eventually, our offer was delivered by hand on the last possible day. With videos in PDFs and all.
We made a gamble, went all in. And in the end we won." – Topias Dean, Designer
We took the site through multiple iterative cycles during development from 2013 to 2015, starting with the inventory of existing content, to simplifying the information hierarchy and adding better ways to display time and context-sensitive information.
The visual design of the site was built around the idea of canvases or blocks, with the expectation that key brand elements could change over time while the site as a whole should still maintain a high level of visual clarity and consistency.